Premium Blend 50 Tea Bags
Regular price
Sale price
$5.65 AUD
$0.11
per
serve
Unit price
per
Out of stock
Indulge in the rich, full-bodied taste of our Premium Blend with the convenience of 50 tea bags. Perfect for those who appreciate a strong, bold tea on the go or at home.
50 Serves per Packet
Brewing Instructions

Boil fresh, ideally filtered water
250mL hot (95-100°C) water per cup
1 Premium Blend tea bag per cup
(+1 bag if brewing in a pot)
Steep for 4-5 minutes
Origin

Packed with care, by us on our Northern NSW Farm in Australia.

Pack Info

Height: 156 mm
Width: 90 mm
Depth: 61 mm
Unit Barcode: 089978000038
Carton Barcode: 19389978001492
Madura Code: RPBB50A
Storage

Store in an airtight container, away from light, odour and moisture.
Share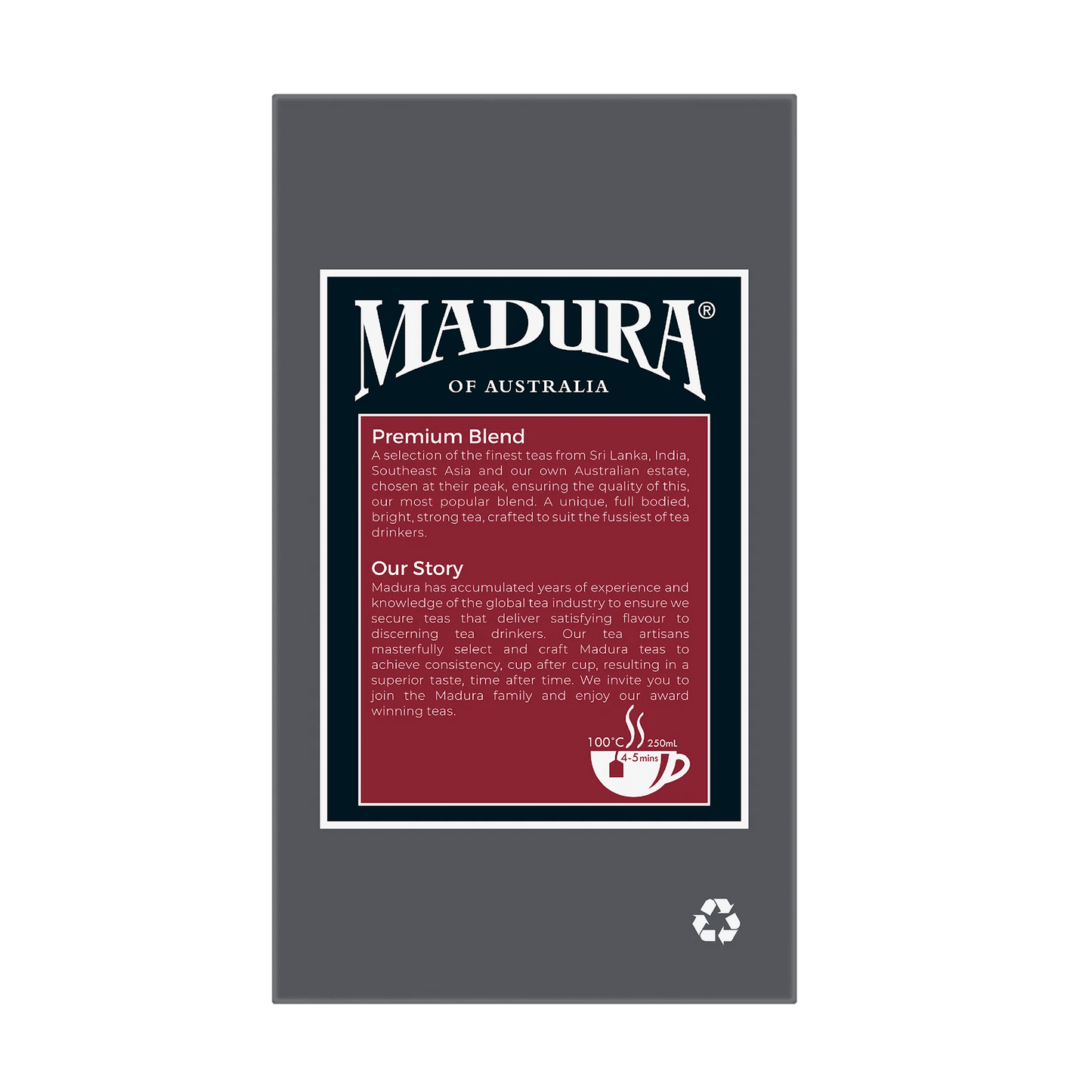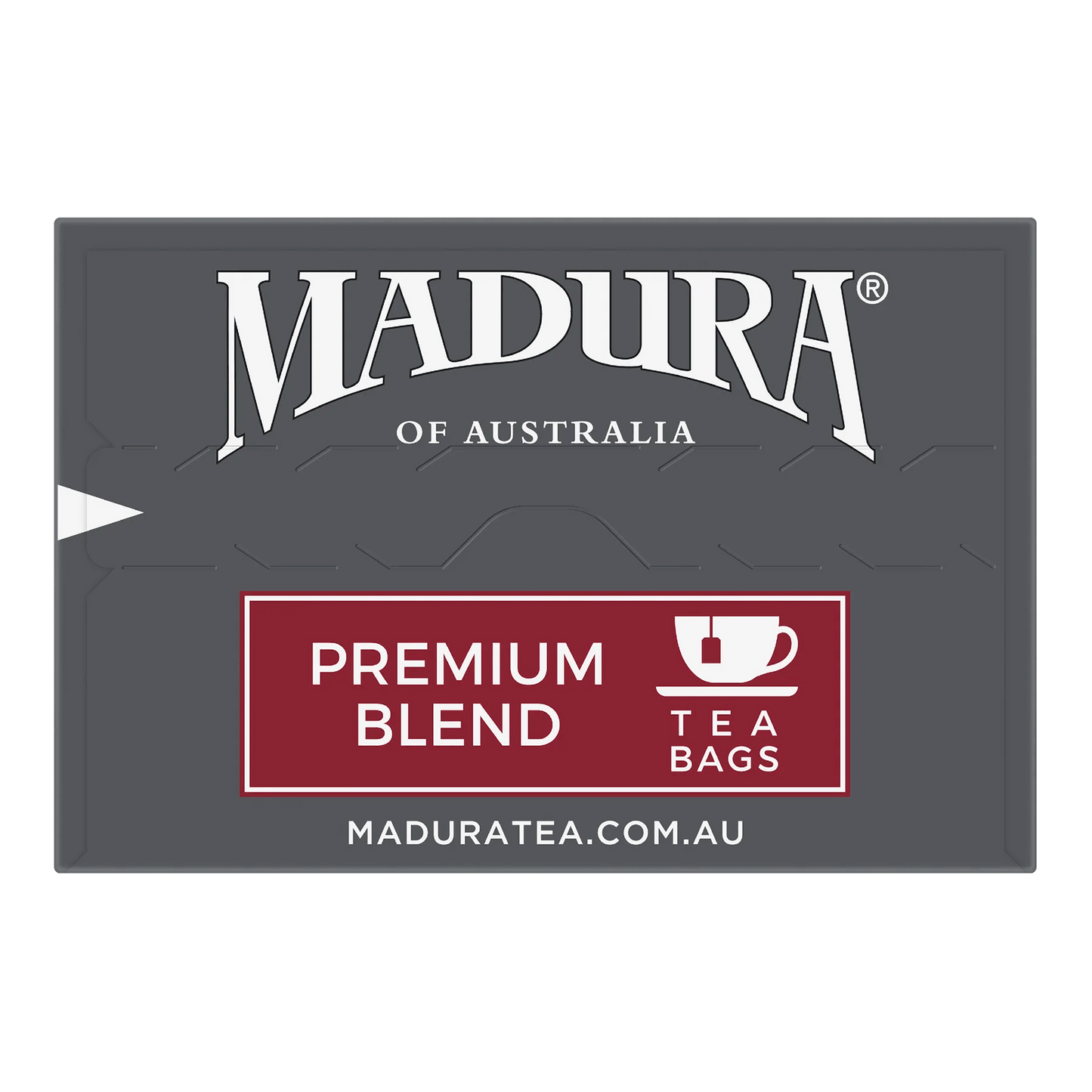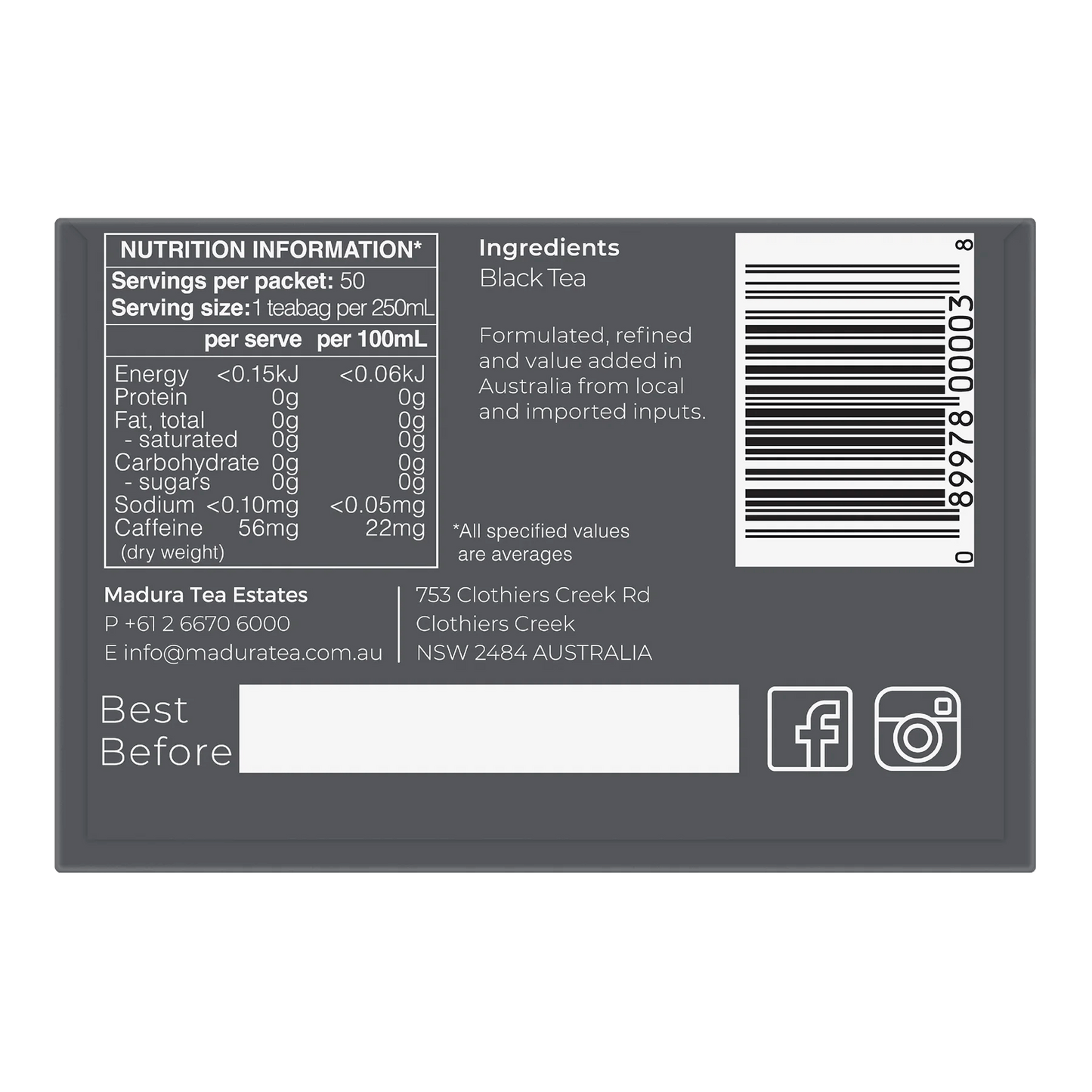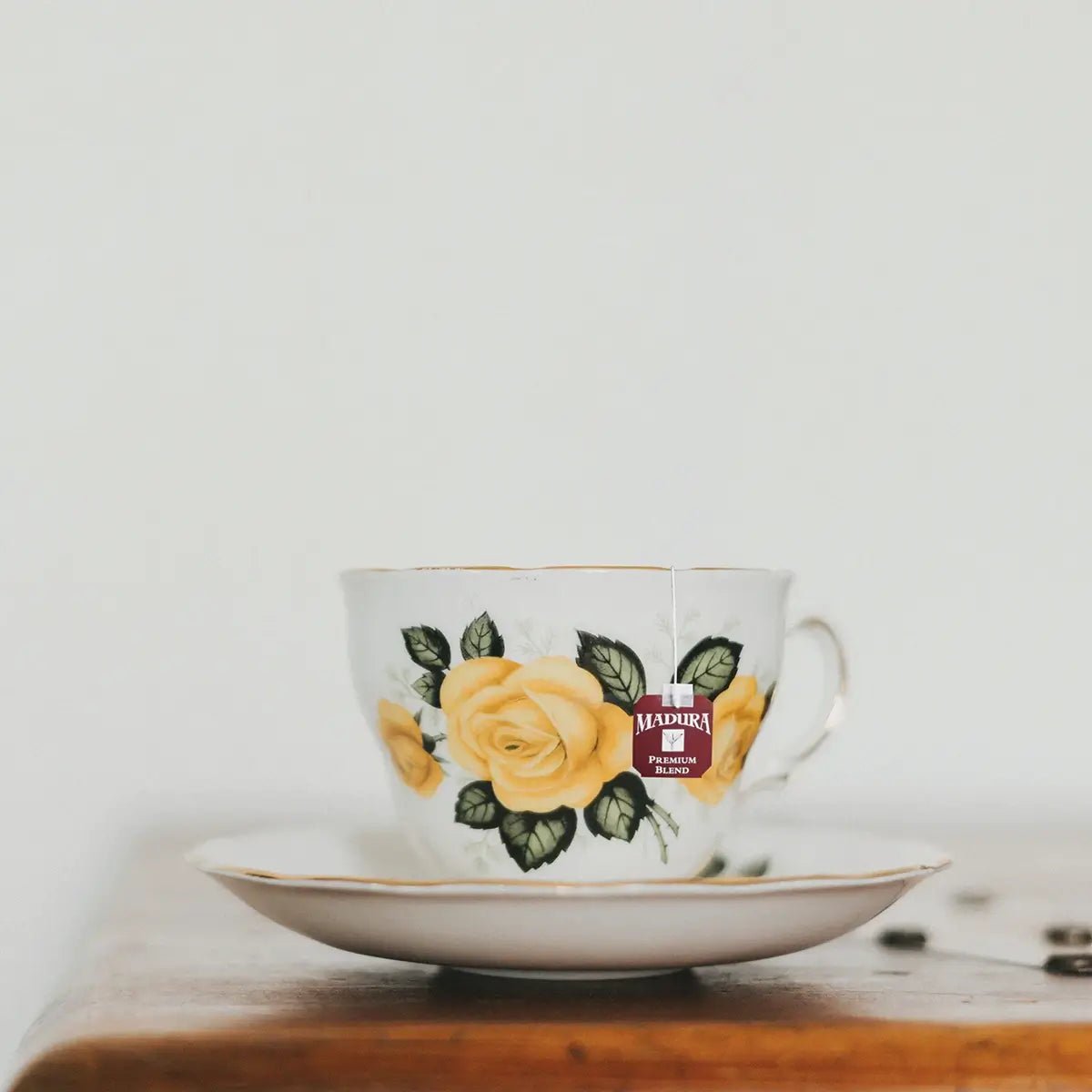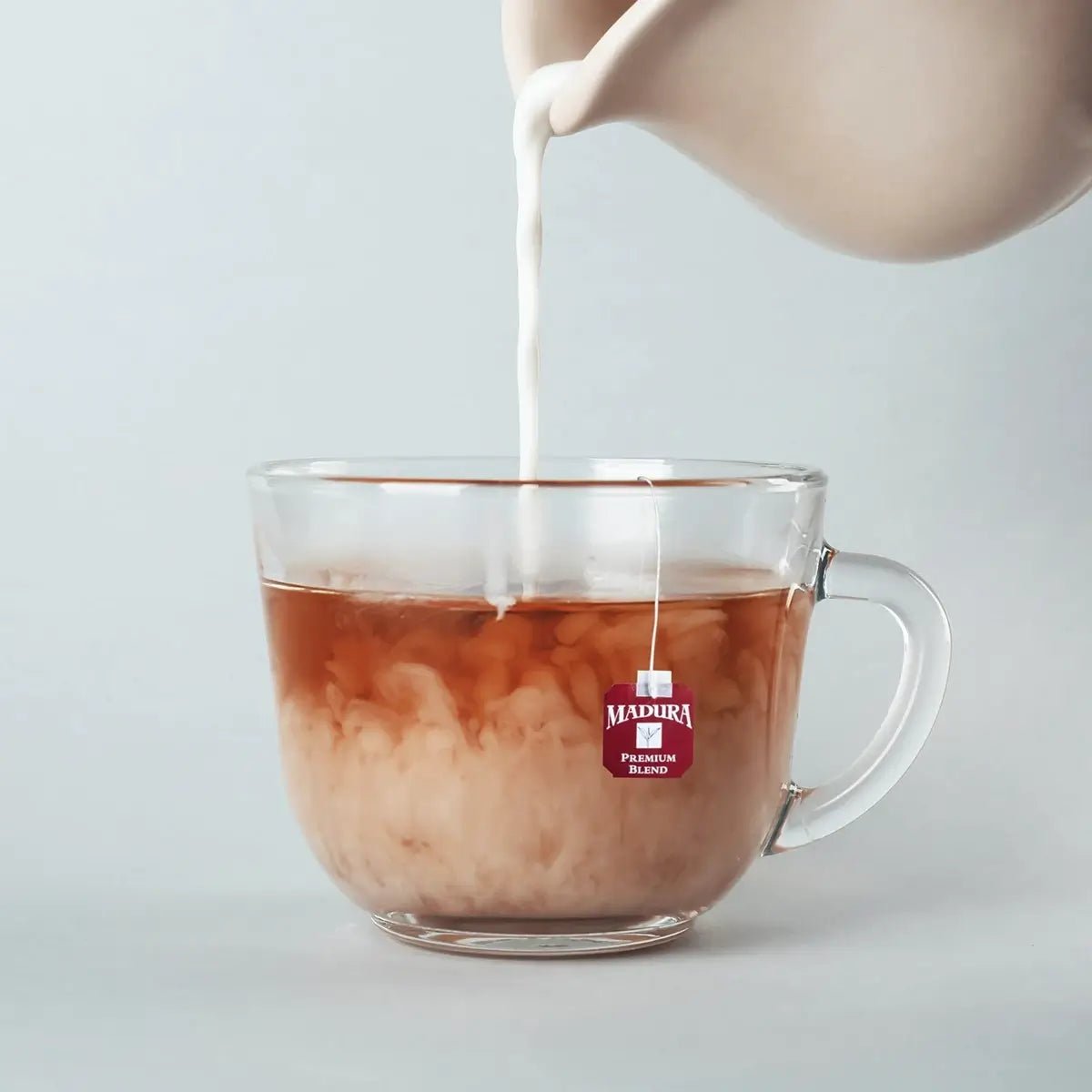 People also liked - Gift Hampers for under your tree!
Best tea
Lovely tea beautiful taste
Premium blend
Great tea to start the day.
Excellent drop
Wonderful tea. Good service. Fully Aussie.
Great tea!
Love this tea. It's Australian, it arrives on my doorstep and it's delicious!
Premium blend
I love this tea. Madura teas are all great. I have a allergy to caffeine and madura teas are low in caffeine so it is wonderful for me.
Truly a long term beverage
Have been drinking Madura premium for decades. Have gone and tried others and always returned to Madura. Don't know what it is but it's better balanced and satisfying than other teas including ones purported to be premium. Can't imagine ever changing to another. Thanks for the consistency.
Our every day drinking tea for morning and afternoon
The perfect blend that can be enjoyed all day, we don't even try to switch to something else, unless it's the Earl Grey.
Premium Tea
My Husband Loves this tea.
Excellent black tea
I love the smooth blend of this black tea. It is not bitter or too strong and is very easy to drink
A nice full body taste, that is enjoyed any time of the day.