Premium Blend 100 Tea Bags
Regular price
Sale price
$10.30 AUD
$0.10
per
serve
Unit price
per
Out of stock
For the ultimate tea lover, our Premium Blend comes in a pack of 100 tea bags. Enjoy the same rich, full-bodied flavour you know and love, with the added value of a larger quantity.
100 Serves per Packet
Brewing Instructions

Boil fresh, ideally filtered water
250mL hot (95-100°C) water per cup
1 Premium Blend tea bag per cup
(+1 bag if brewing in a pot)
Steep for 4-5 minutes
Origin

Packed with care, by us on our Northern NSW Farm in Australia.

Pack Info

Height: 156 mm
Width: 181 mm
Depth: 61 mm
Unit Barcode: 089978000168
Carton Barcode: 19389978001539
Madura Code: RPBB100A
Storage

Store in an airtight container, away from light, odour and moisture.
Share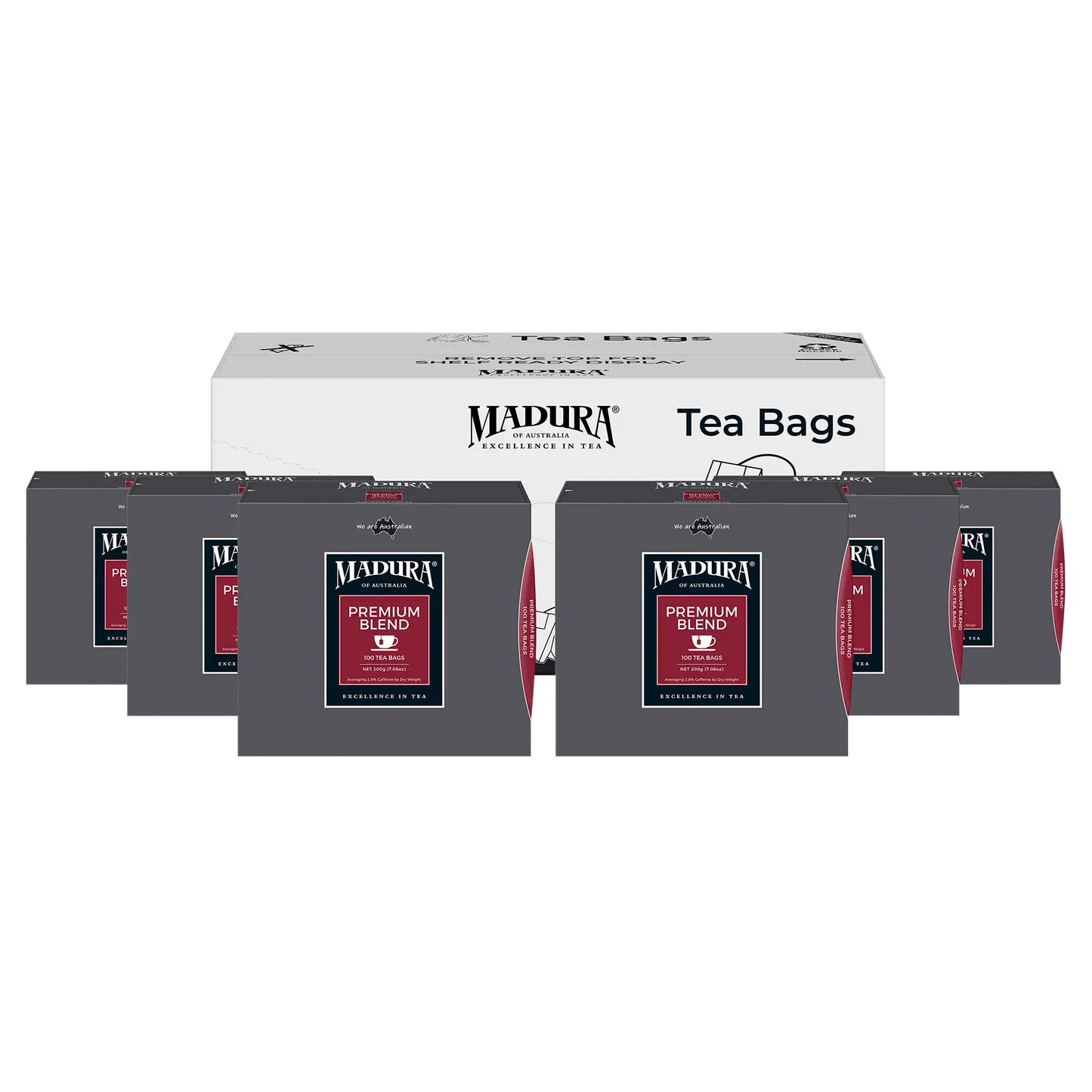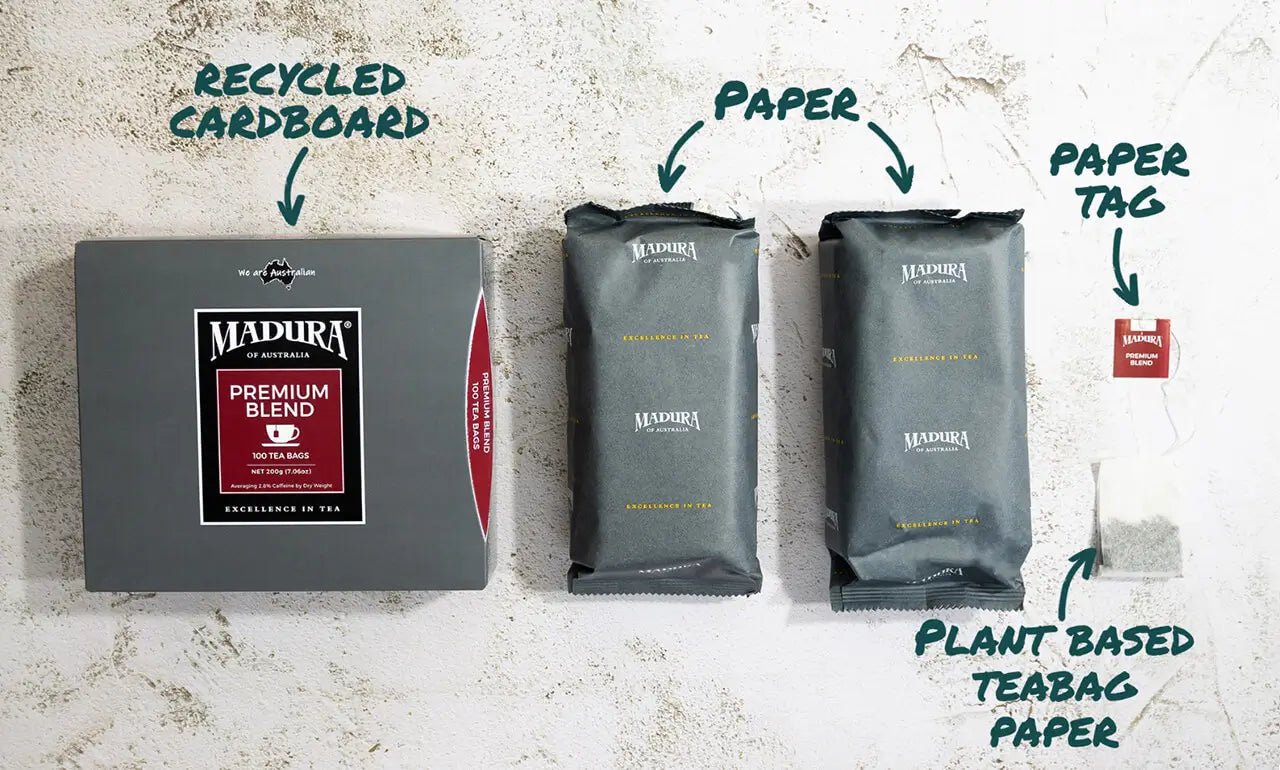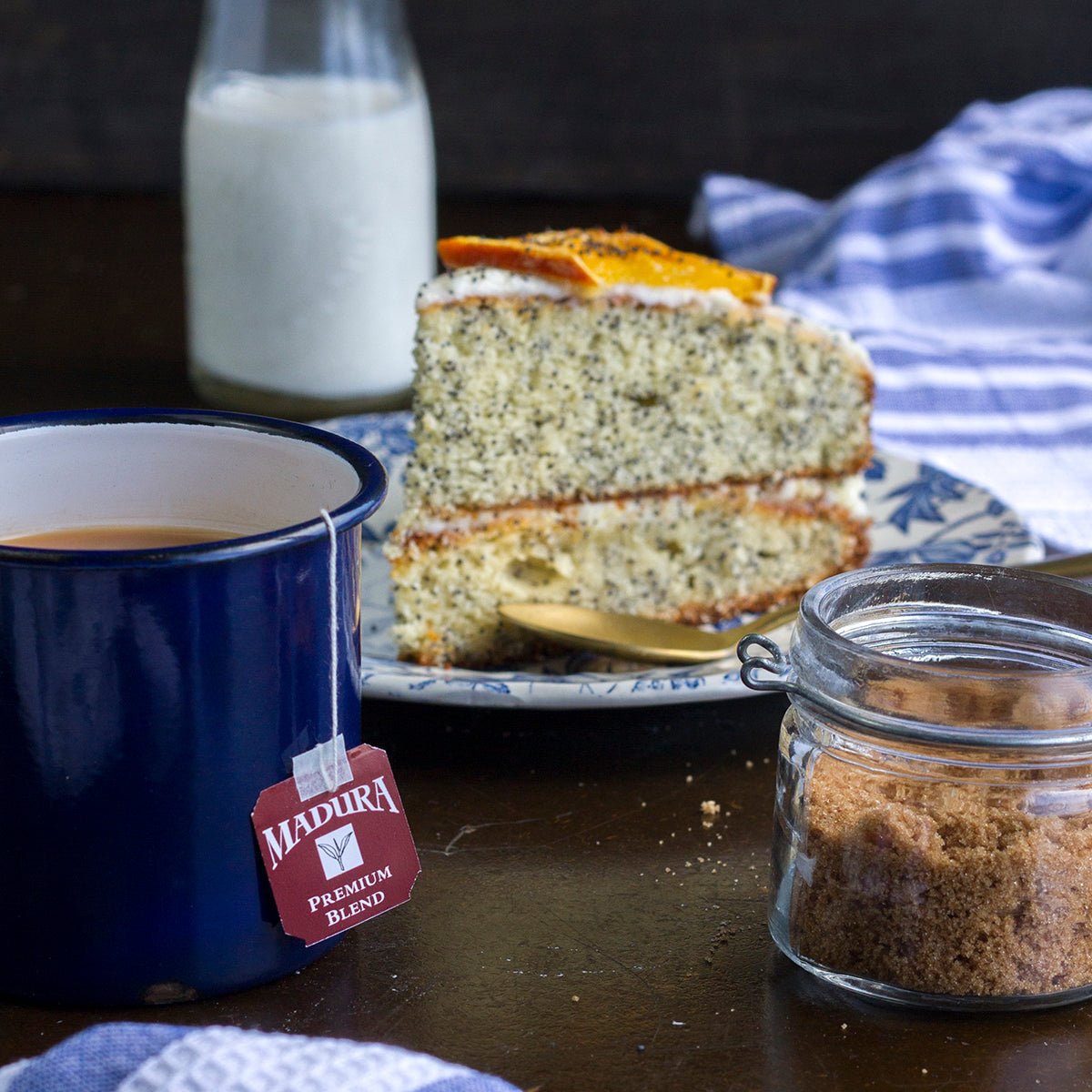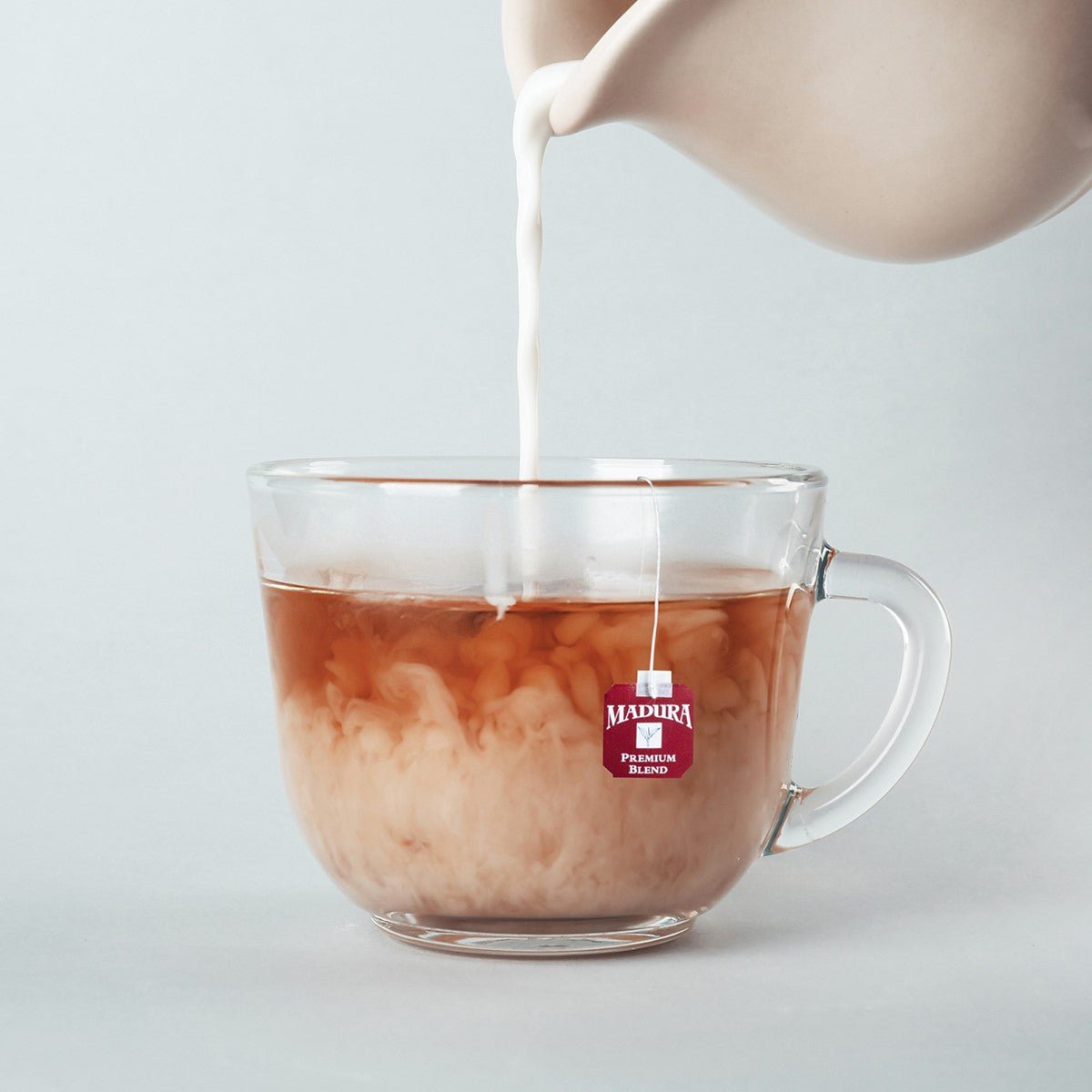 People also liked - Gift Hampers for under your tree!
Best Tea
Since first having this tea in a cafe in Urunga which would be close to 20 years ago, Ive only bought this tea.
The only tea I drink!!!!
Since discovering Madura Tea, it's the only tea I drink!! Nothing else compares to the taste of Madura Tea. I can taste the quality of the tea which leaves the others behind.
Premium Blend
I always order packs of 100 teabags of the Premium Blend tea becuase I enjoy the taste and I appreciate the fact that it's low in caffeine. If I have caffeine after 2pm I can't get to sleep that night, and I do love a cuppa before starting to prepare our evening meal. Great tea!
Most enjoyable tea.
I leave packets of this tea with family and friends I visit frequently.
Makes a very nice cup of tea.
Premium Blend Tea
This is my favourite tea. Nothing tastes as good and I don't like to drink other tea.
No other tea beats Madura
I've been drinking this tea for over 10 years and love it
Premium blend
Excellent tea and excellent service
Great Black Tea
This black tea has been a staple in my home since a flatmate introduced me to it 15 years ago. I'm a loyal consumer of this blend. It has just the right amount of punch. I love it.
Madura's the tea for me!
The fact that I have been drinking this tea for over 20 years, says it all!