Peppermint 80 Enveloped Tea Bags
Regular price
Sale price
$11.90 AUD
$0.14
per
serve
Unit price
per
Out of stock
Get more of the crisp and reinvigorating goodness of peppermint with our Peppermint tea bags. Perfect for keeping you mentally alert and improving brain function, each tea bag contains deliciously smooth and aromatic leaves that refresh the palate and aid digestion.
80 Serves per Packet
Brewing Instructions

Boil fresh, ideally filtered water
250mL hot (95-100°C) water per cup
1 Peppermint bag per cup
+1 bag for the pot
Steep for 3-4 minutes

Enjoyed without milk
Origin

Packed with care, by us on our Northern NSW Farm in Australia.

Pack Info

Height: 156 mm
Width: 90 mm
Depth: 120 mm
Unit Barcode: 9389978004595
Carton Barcode: 19389978007371
Madura Code: FPCE80
Storage

Store in an airtight container, away from light, odour and moisture.
Share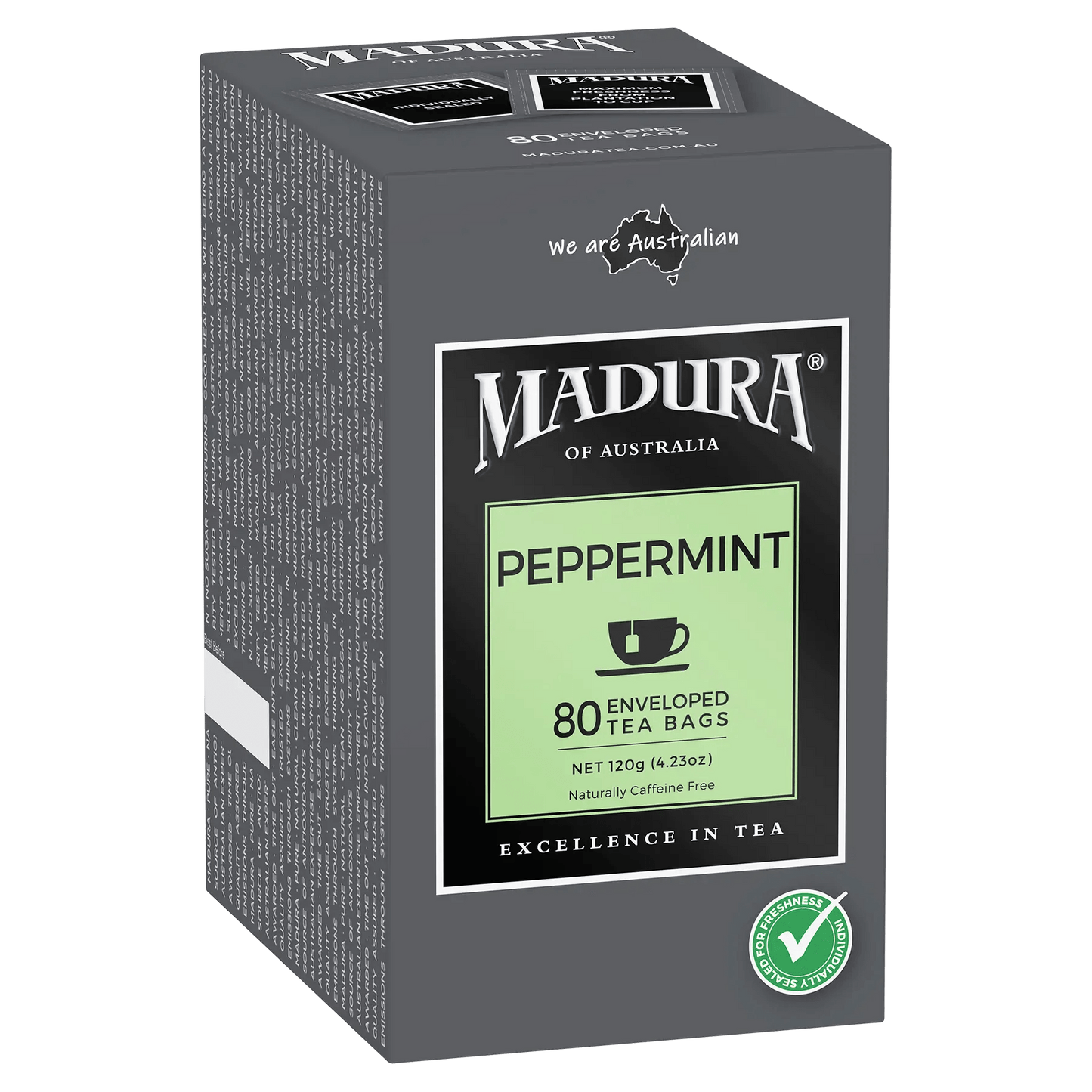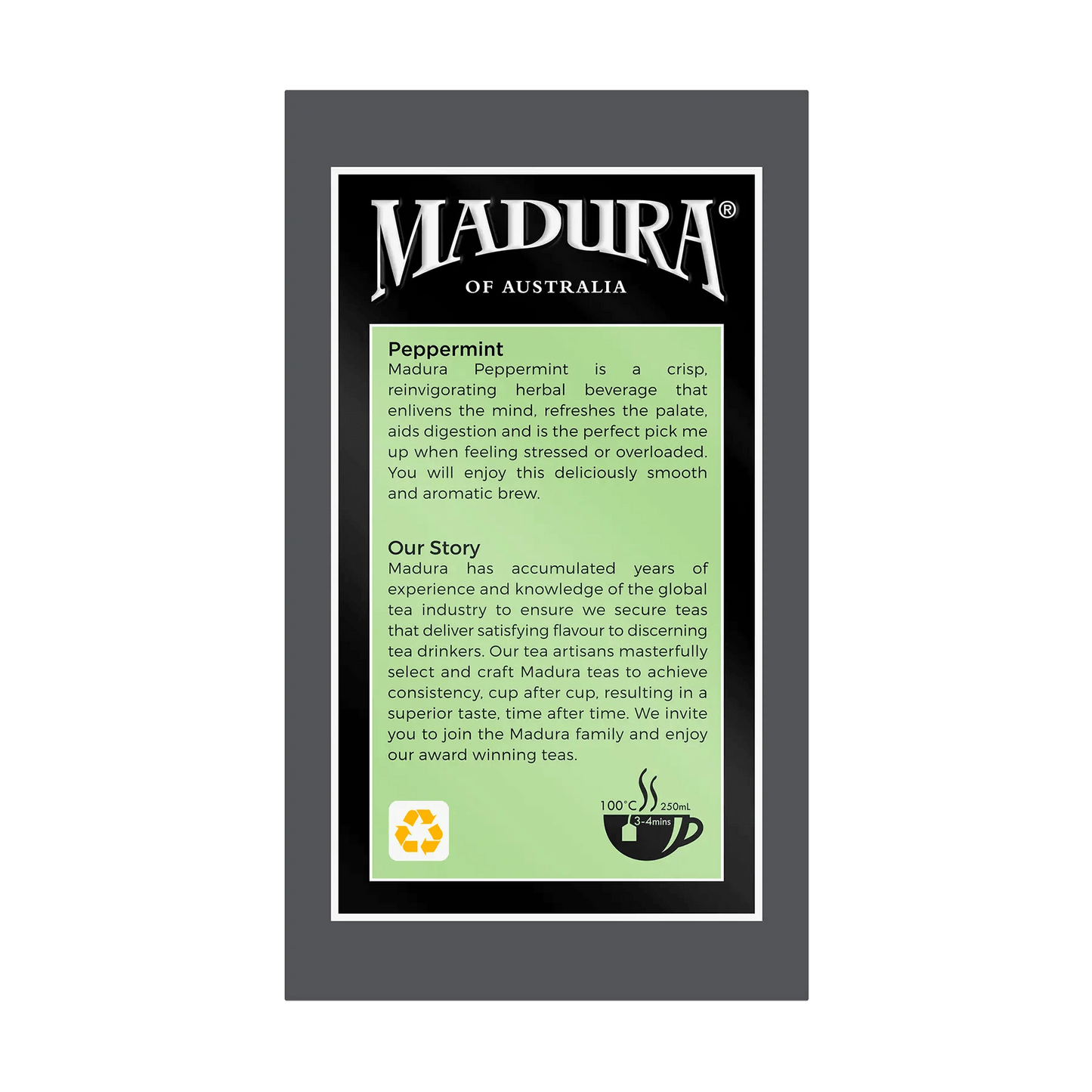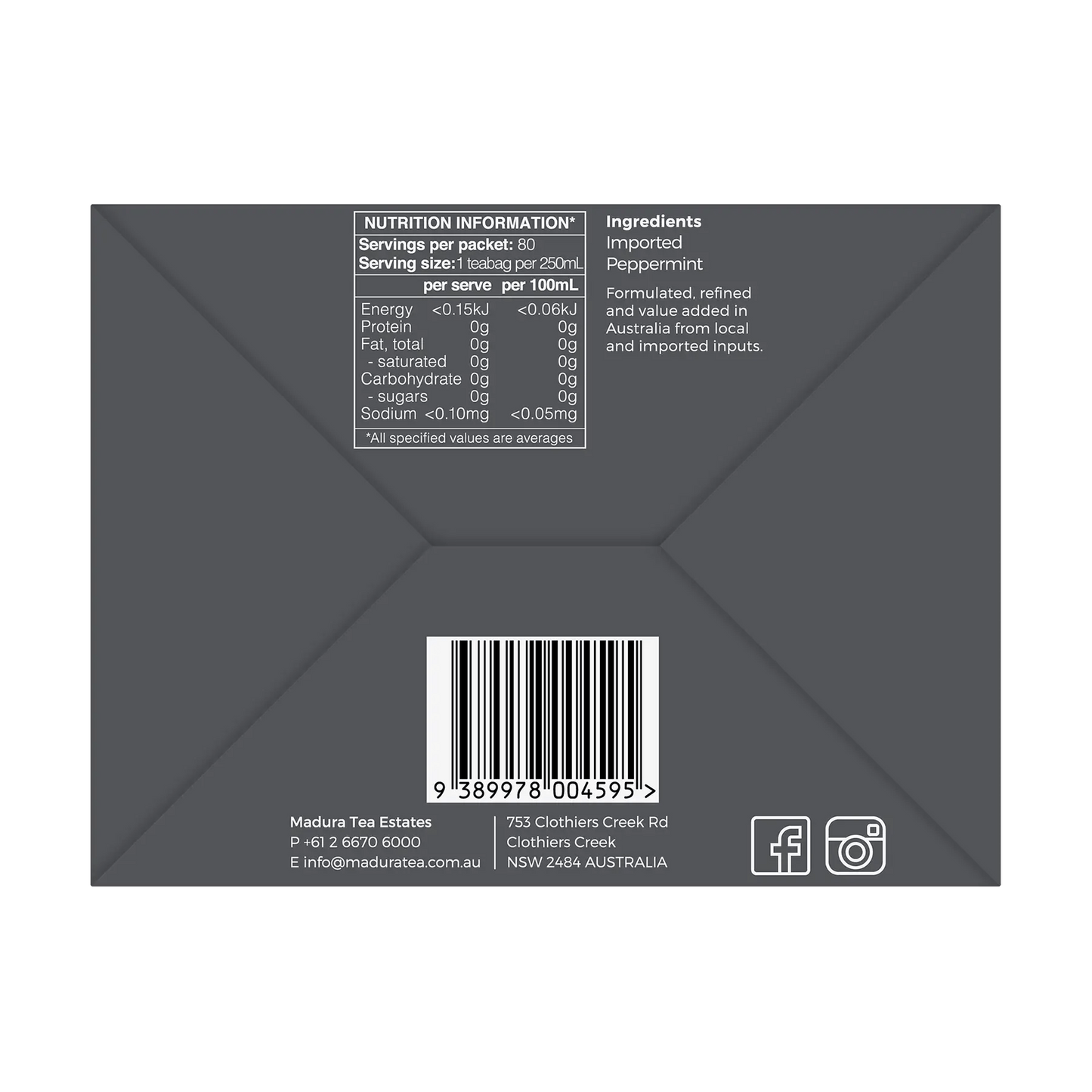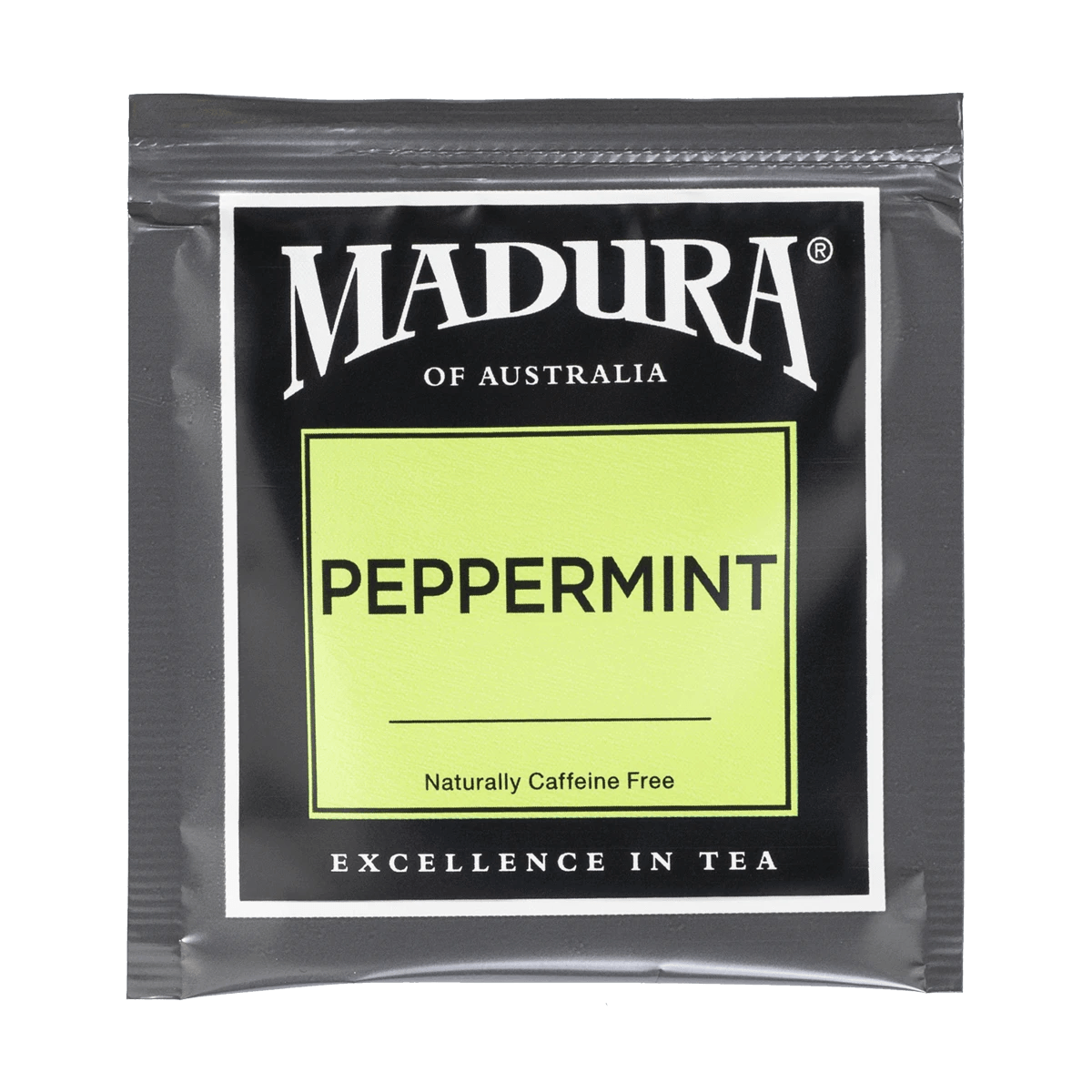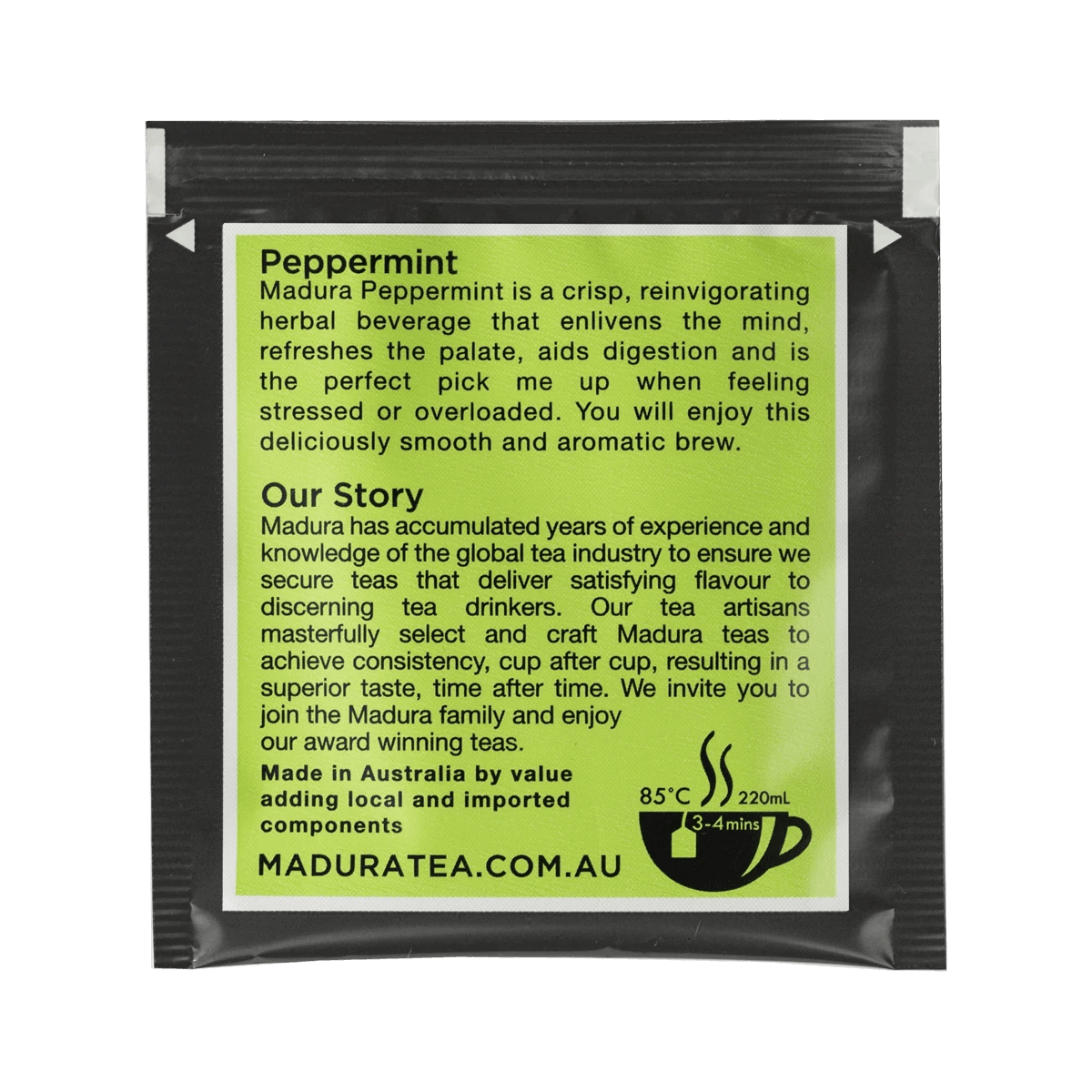 People also liked - Gift Hampers for under your tree!
Excellent tea
Great value and good taste, highly recommended
Best tasting Peppermint Leaves
The taste is great. It's a clean real peppermint taste unlike others that taste sweet and leave you wondering what additives are in it.
Helps with my irritable bowel and digestive upsets.
I have various strainers as some of the leaves of this one are very very fine and I'm not a fan of drinking any tea leaves. I always forward to receiving my Peppermint Tea.
The best peppermint leaves
When you want a refreshing peppermint cup of tea - these leaves are simply beautiful. Highly recommend
Pepermint tea leaves
Delightfully refeshing taste and aroma.
Refreshing
Easy for travelling and a clean refreshing taste
Peppermint Tea - A Great Start to the Day
The best loose leaf peppermint tea available.
Top taste, top service and top delivery.
Madura leaves of peppermint
Best peppermint tea around. Great flavour
. Enjoy when you want to wind down after dinner
Leaves of Peppermint
Great tea for a bedtime cuppa. Added benefit is it's great for settling an unset tummy !!
Madura peppermint the best
I love Madura peppermint tea. Definitely the freshest and my first go to in the morning.
Murwillumbah treasure
Flavoursome morning wakeup. So enjoyable.