Organic Black 150g Leaf Tea
Regular price
Sale price
$7.30 AUD
$0.12
per
serve
Unit price
per
Out of stock
Experience the rich taste and aroma of our premium Organic Black Tea in a 150g leaf tea pack. Sourced from a single origin in Northern India, this full-bodied tea is certified organic and attested for quality, providing a flavourful and refreshing taste that is perfect for any time of day.
60 Serves per Packet
Brewing Instructions

Boil fresh, ideally filtered water
250mL hot (95-100°C) water per cup
1 tsp Organic Black Tea per cup
+1 tsp for the pot
Steep for 4-5 minutes
Origin

Packed with care, by us on our Northern NSW Farm in Australia.

Pack Info

Height: 156 mm
Width: 90 mm
Depth: 61 mm
Unit Barcode: 9389978003499
Carton Barcode: 19389978005483
Madura Code: ROBTL150
Storage

Store in an airtight container, away from light, odour and moisture.
Share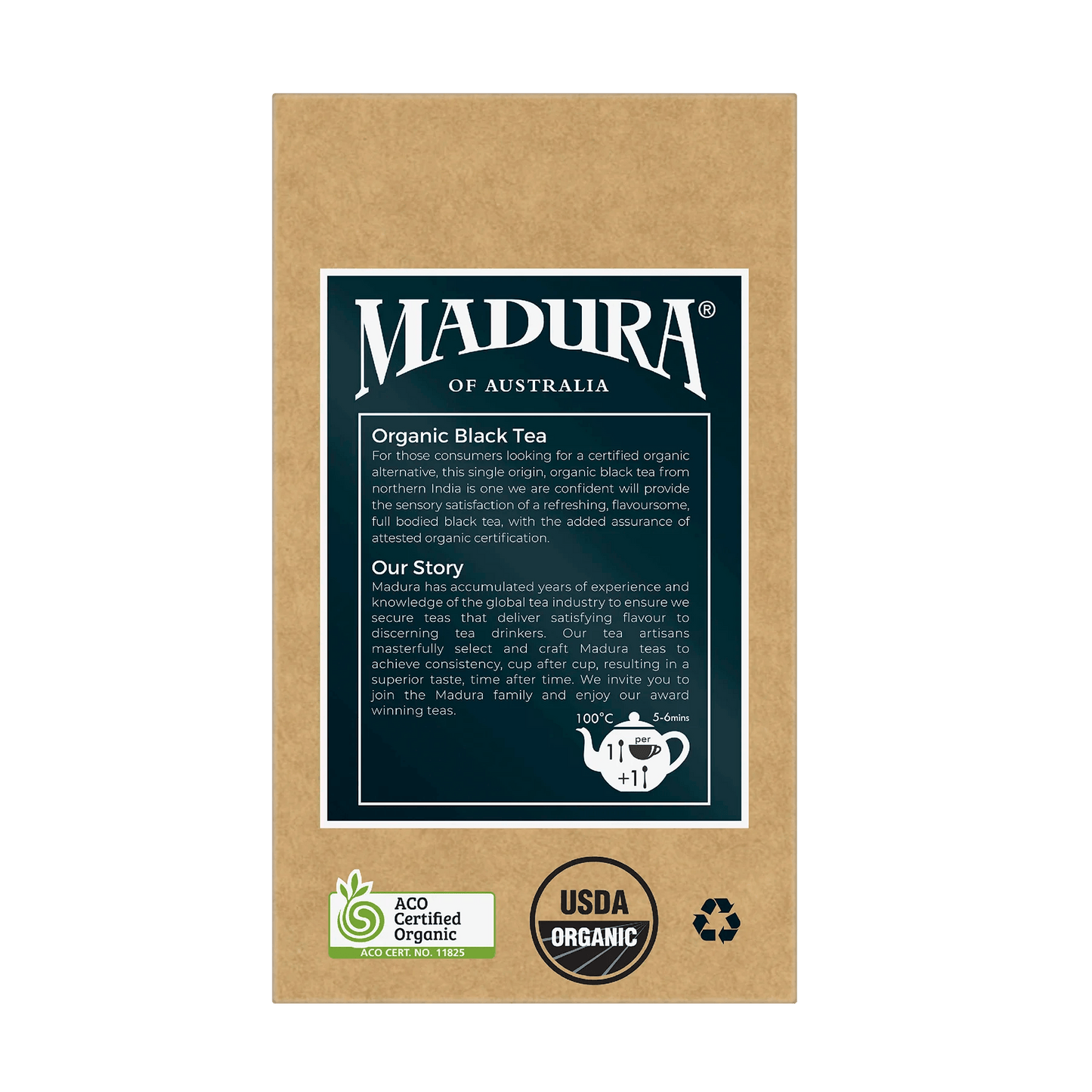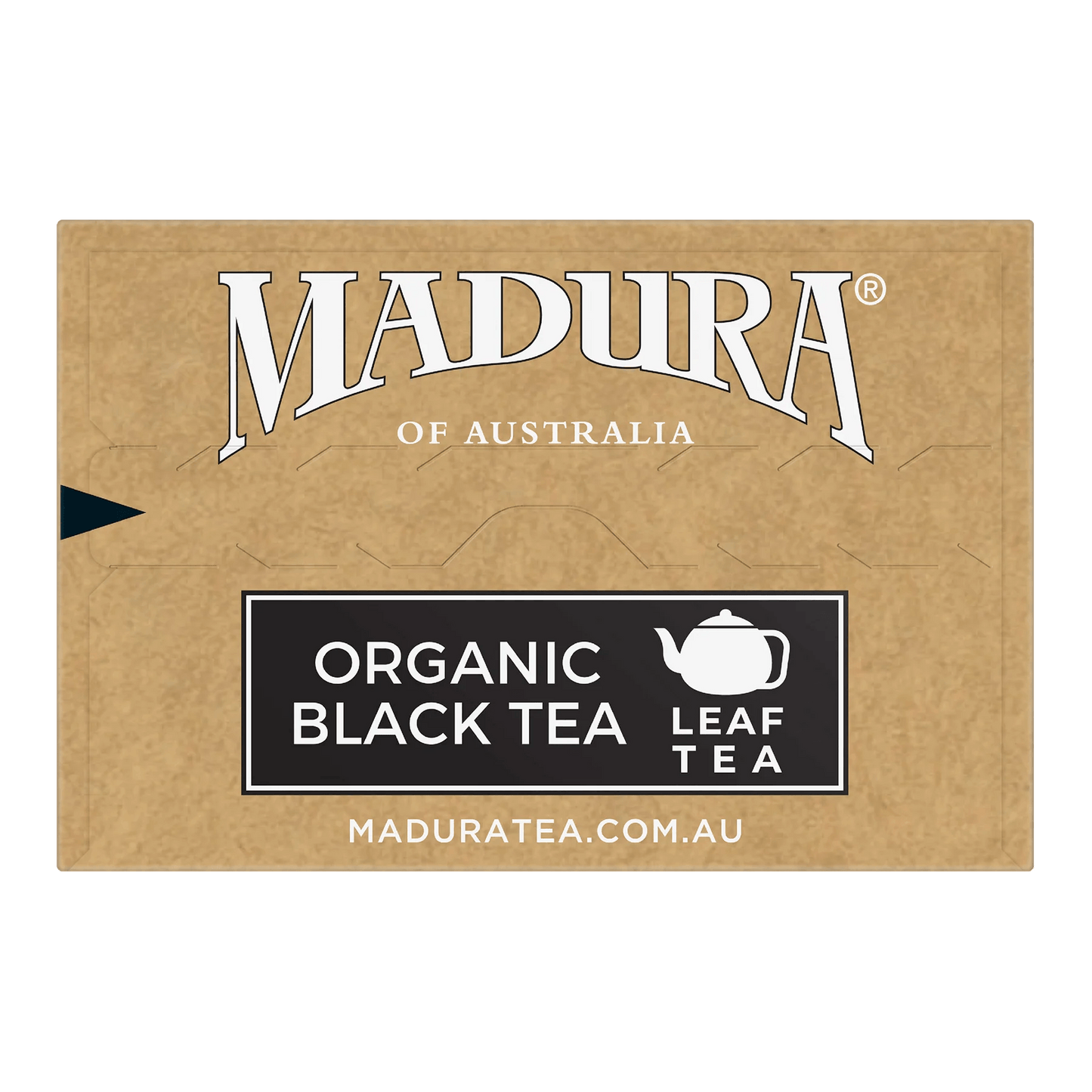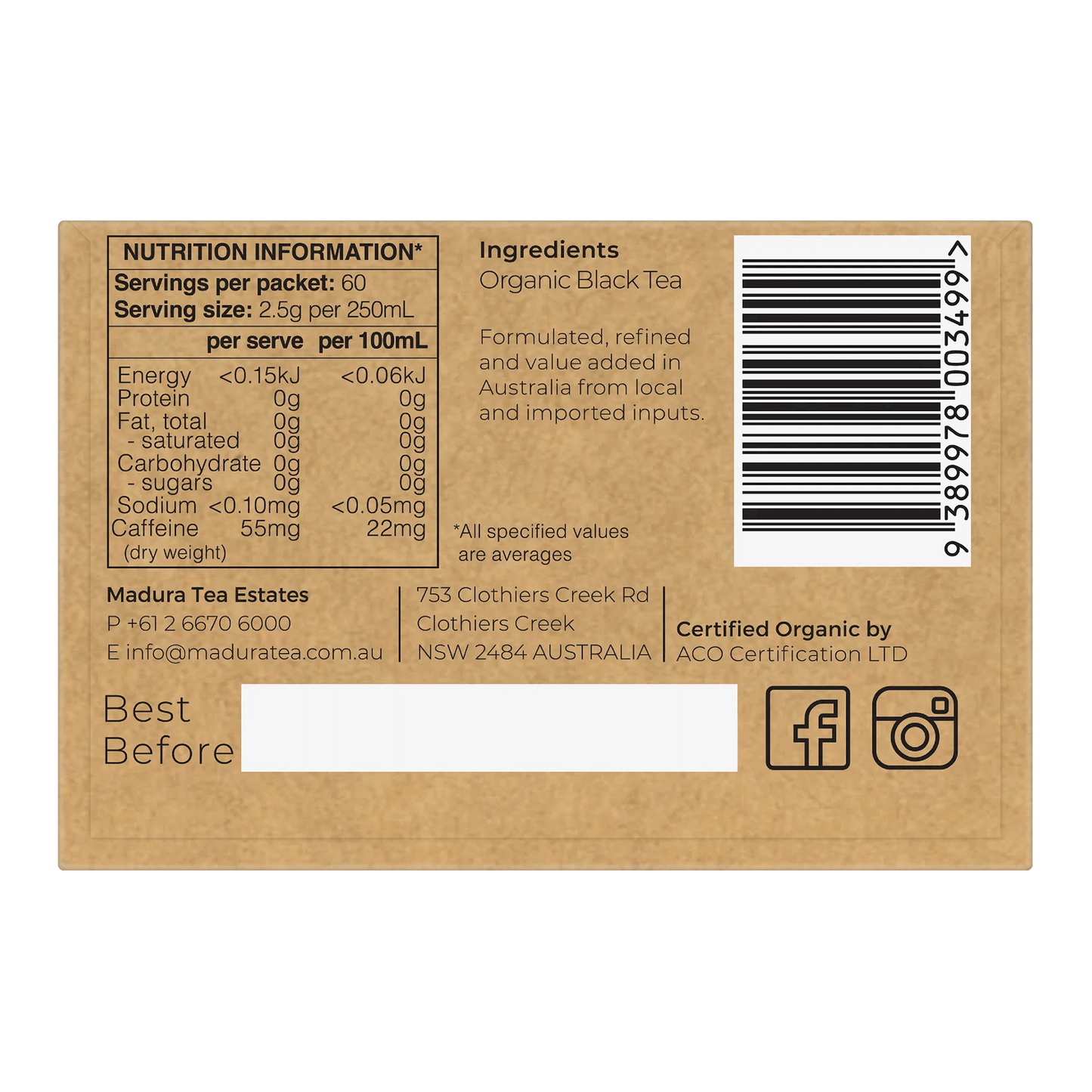 People also liked - Gift Hampers for under your tree!
Excellent pick me up
I don't wake up without this brew!☕️ Love the rich taste and aroma. I have mine with a slice of lemon - heavenly!
Morning relax
The Organic Black Tea meets my every morning. Great flavour and exactly what I need to get my day started.
Happy days!
Just served a big pit of loose leaf tea and was asked what kind of tea it was, they loved it!
I also brew Kombucha at times & would only use this tea.
Every morning
This tea is the tea that gets us up and going every morning. Great flavour, the best!
My organic black tea is delicious.
I am so happy to be able to buy such delicious tea.
Great Tea
A lovely organic tea, and great to support and Australian business
Morning kickstart
This is my morning 'go to' cuppa. A nice strong brew to get me through the morning.
A very good tea
A little dearer than the other black teas but very good quality and taste.
Organic black leaf tea
For a very long time I have been an organic black tea addict. Not a bad addiction I think. Thank you Madura Tea for a consistently delicious beverage. Marguerite