Mystery Gift 2
🍵 Brew-tiful Tea Surprises Await! 🌟
You have just elevated your tea game to a whole new level of delight and have bagged yourself a Madura Mystery Gift!
We won't be spilling the beans, cough cough, "Leaves" here but something a little special will be on the way when you check out!
We hope you enjoy!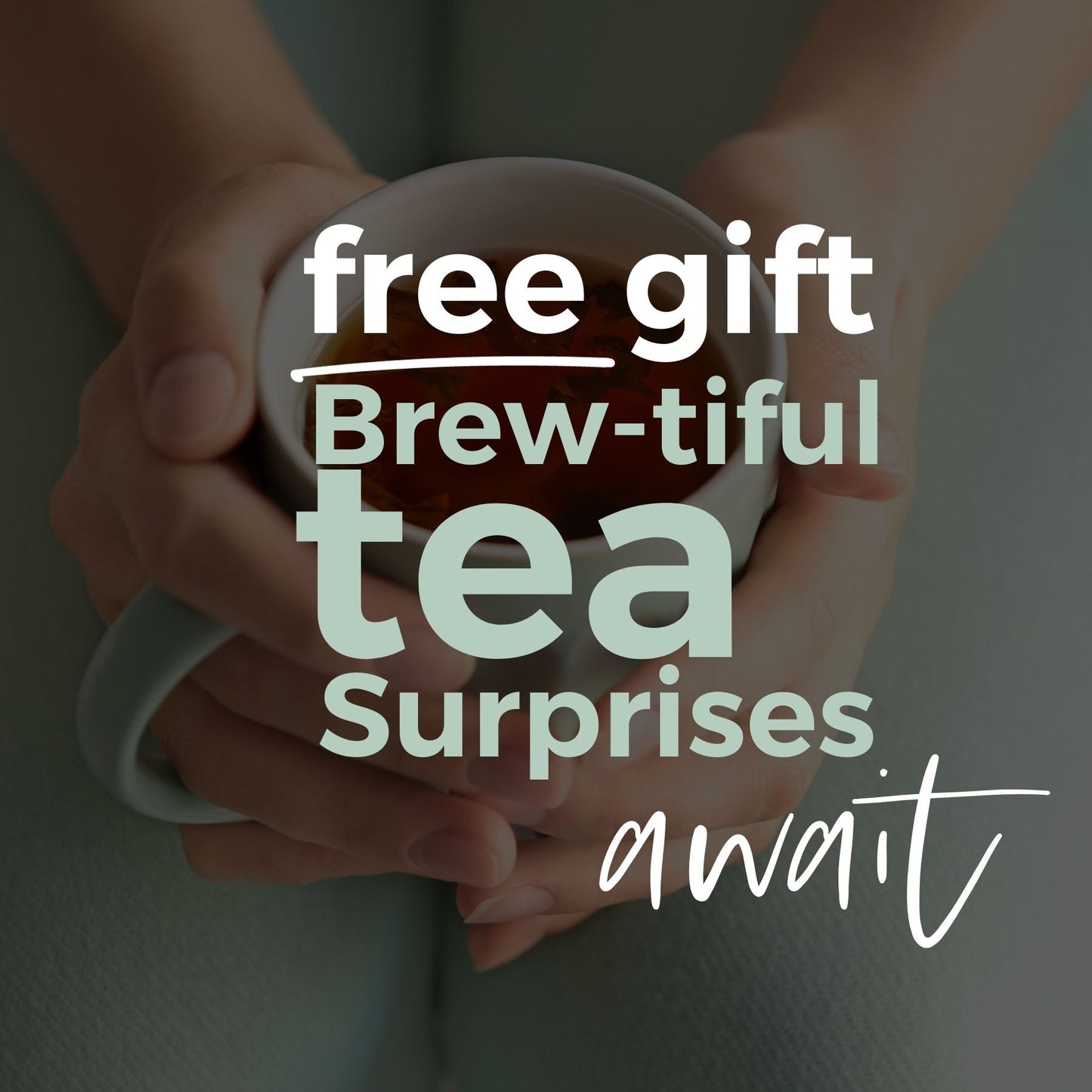 Another lovely gift
I've always been curious to try the new flavours but never got round to it. This complimentary gift is certainly welcomed.
Wonderful tea.
This was a great gift for a friend.
Mystery Gift 2
I was surprised to find another gift! So delightful! and one of my favourites...Thank you, Madura, for your thoughtfulness.
Herbal tea
Like a herbal tea occasionally and this fits the bill nicely
Fantastic Service
I order my favourite tea direct from Madura as I am an avid tea drinker. I can't be bothered dragging back boxes of my fav tea when it is delivered free of charge and arrives within days. How good is that.
Pleasant Surprise.
We are leaf tea and teapot tea drinkers but it was nice to receive the surprise tea bag gift as it gives us the opportunity to try other Madura tea blends that we do not normally purchase.
Assam tea a real hit
Madura's Assam tea is the first Assam tea I have liked. It has a rounded flavour. I normally take milk in my tea, and this Assam tea was pleasant with and without milk.
Mystery gift
I love the little bonuses that Madura offer to repeat customers, it not only encourages us to purchase from the company direct and support a small Australian business but also gives an opportunity to try a different product. We loved the bag and the Lemongrass and ginger green tea. Many thanks Madura!
Nice surprise gift!
We love the Lemon Myrtle Green Tea - so were very happy to receive a bonus pack of 20 for free! Thank you Madura Tea!