Green Tea & Australian Lemon Myrtle 20 Enveloped Tea Bags
Regular price
Sale price
$4.05 AUD
$0.20
per
serve
Unit price
per
Out of stock
Experience the unique blend of South Asian green tea, Australian estate tea, and Australian Lemon Myrtle in our 20 enveloped tea bags. Enjoy the refreshing taste and healthful benefits of this powerful tonic for wellness, featuring natural antioxidants and anti-viral properties. With a nod to nature's finest resources, this brew is the perfect addition to your daily routine.
20 Serves per Packet
Brewing Instructions

Boil fresh, ideally filtered water
Let water cool slightly
250mL hot (80-85°C) water per cup
1 Green Tea & Lemon Myrtle bag per cup
(+1 bag if brewing in a pot)
Steep for 3-4 minutes

Enjoyed without milk
Ingredients

Green Tea, Australian Lemon Myrtle
Origin

Packed with care, by us on our Northern NSW Farm in Australia.

Pack Info

Height: 107 mm
Width: 71 mm
Depth: 77 mm
Unit Barcode: 089978002070
Carton Barcode: 0119389978006565
Madura Code: RGAE20
Storage

Store in an airtight container, away from light, odour and moisture.
Share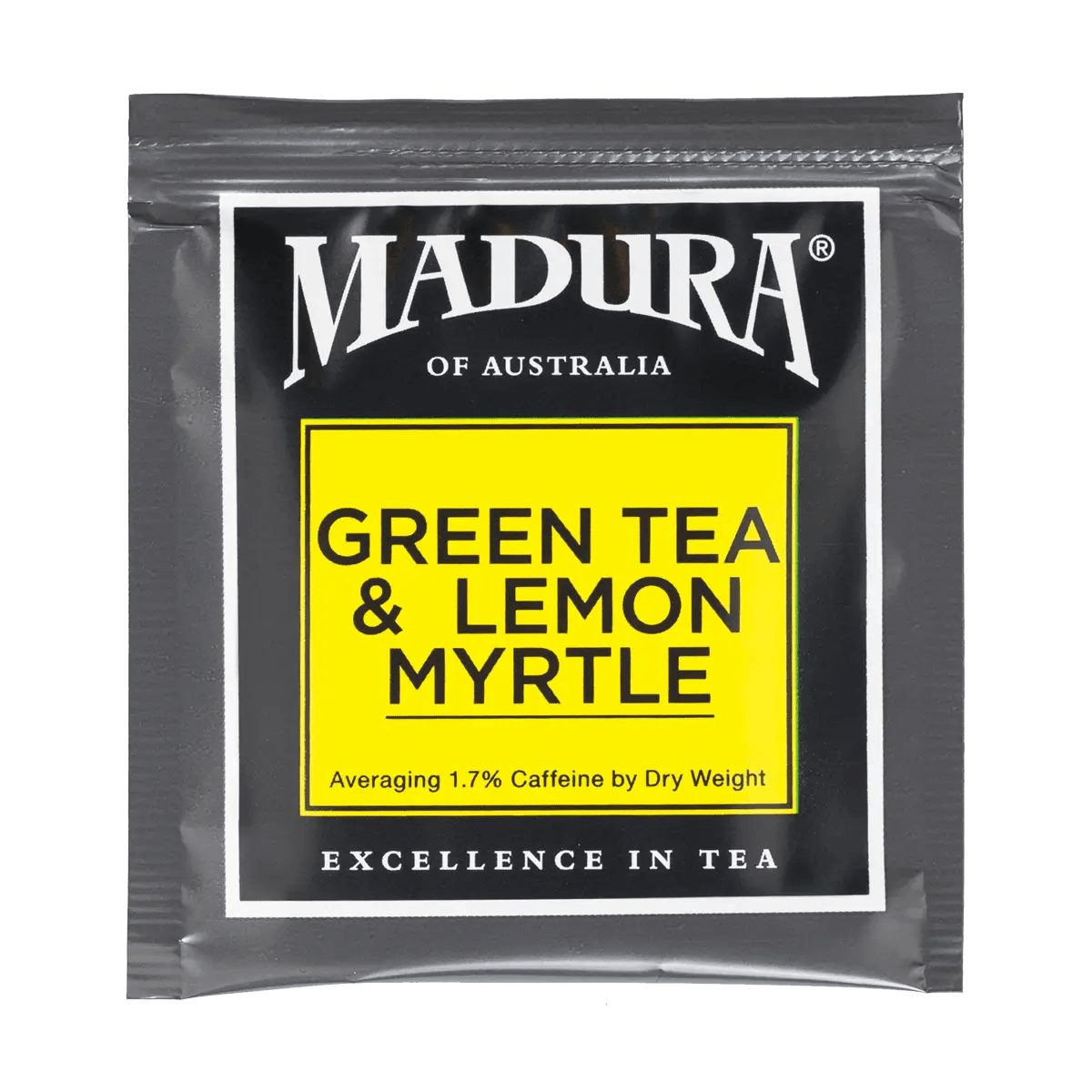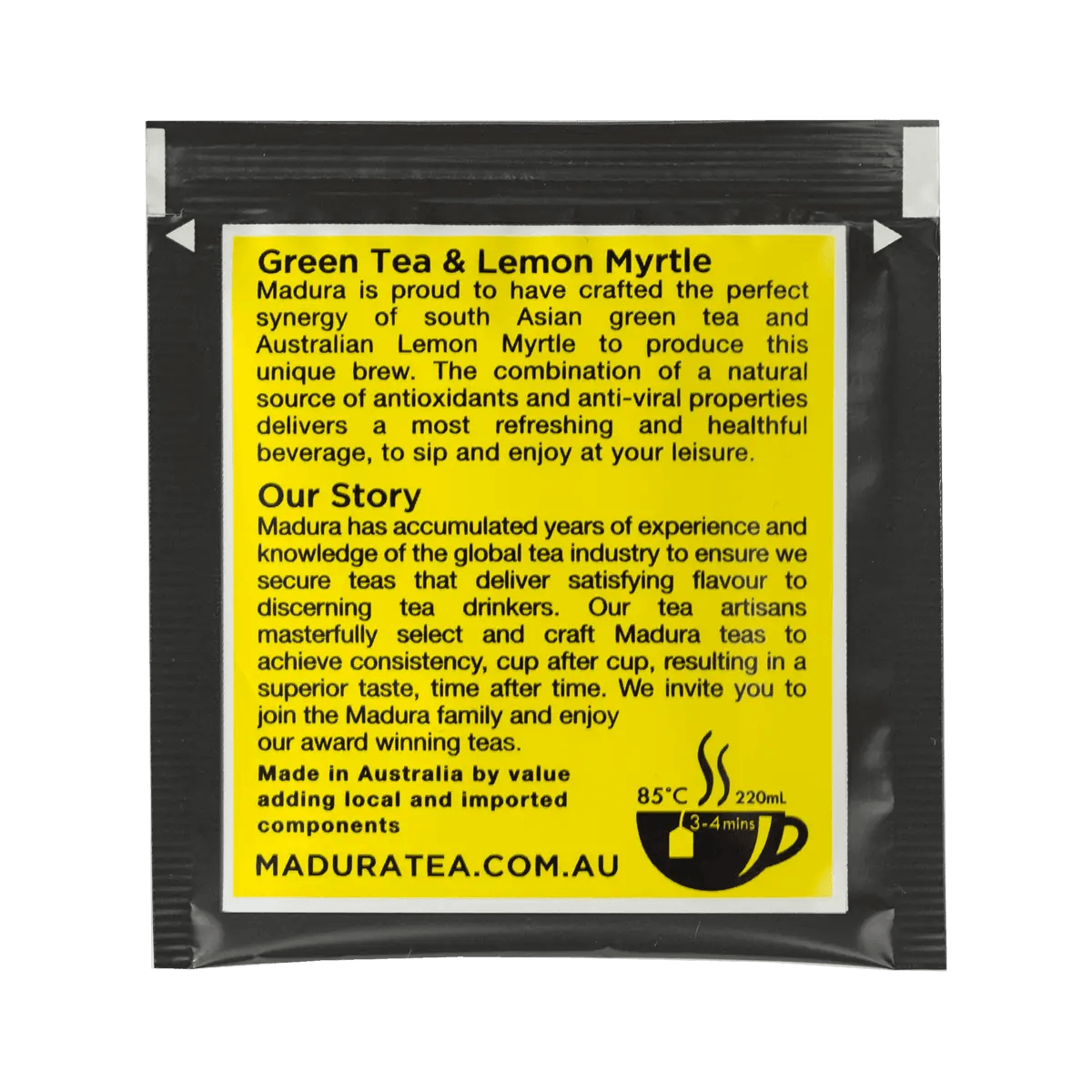 People also liked - Gift Hampers for under your tree!
My favourite Madura green
I love gentle lemony taste and aroma of this brew. I often add a slice of lemon into my cuppa - no need with this tea! Loved by all my guests and thorougly recommended.
Try something new
Madura's Green Tea with Lemon Myrtle .
Always pays to try something new now and then and this one sure does not disappoint..
Love it.
But for a friend
I had purchased a sample pace of teas some time ago. My friend tried the Green Tea & Lemon Myrtle and was hooked. Whenever she comes for a visit after a stressful day at the office, this is the tea that 'hits the spot!
Lovely refreshing flavour
A lovely twist on green tea. Such a refreshing flavour and no bitter after taste. I love it!
Great flavour!
Love the lemon myrtle flavour - it's always a favourite of mine.
Great flavour!
I found this a good strength green tea without being over powering.
Green Tea with Lemon Myrtle
This tea is very refreshing and great for a mid afternoon pick me up. It is also great in the evening as a relaxing beverage before bed.
Have been purchasing and drinking this tea for years and years.