English Breakfast 20 Enveloped Tea Bags
Regular price
Sale price
$4.05 AUD
$0.20
per
serve
Unit price
per
Out of stock
Our English Breakfast Tea is available in 20 convenient, individually enveloped tea bags. Enjoy the same balanced fusion of colour and strength with the added convenience of a teabag. Perfect for on-the-go or at home.
20 Serves per Packet
Brewing Instructions

Boil fresh, ideally filtered water
250mL hot (95-100°C) water per cup
1 English Breakfast tea bag per cup
(+1 bag if brewing in a pot)
Steep for 4-5 minutes
Origin

Packed with care, by us on our Northern NSW Farm in Australia.

Pack Info

Height: 107 mm
Width: 71 mm
Depth: 77 mm
Unit Barcode: 089978001028
Carton Barcode: 0119389978006497
Madura Code: REBE20
Storage

Store in an airtight container, away from light, odour and moisture.
Share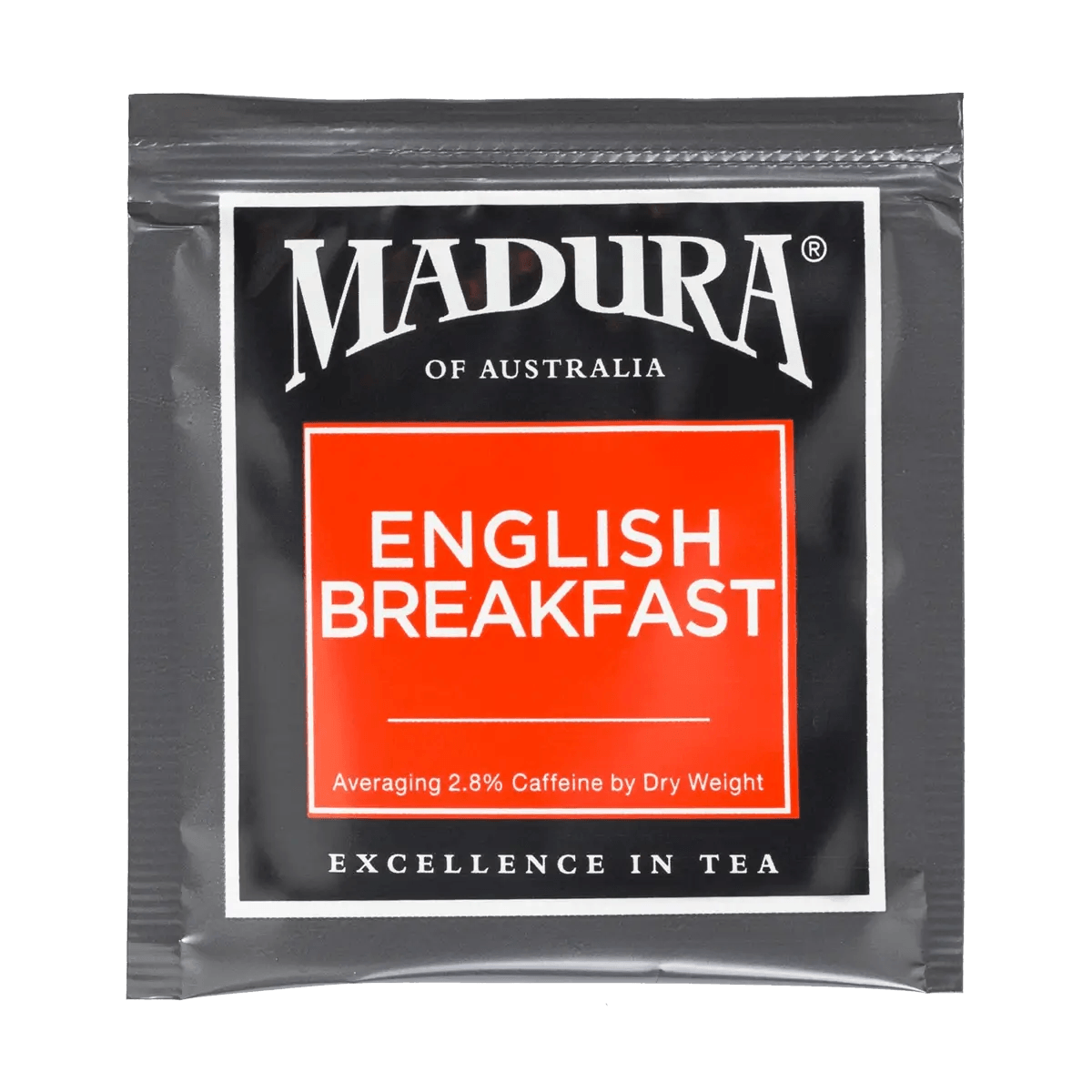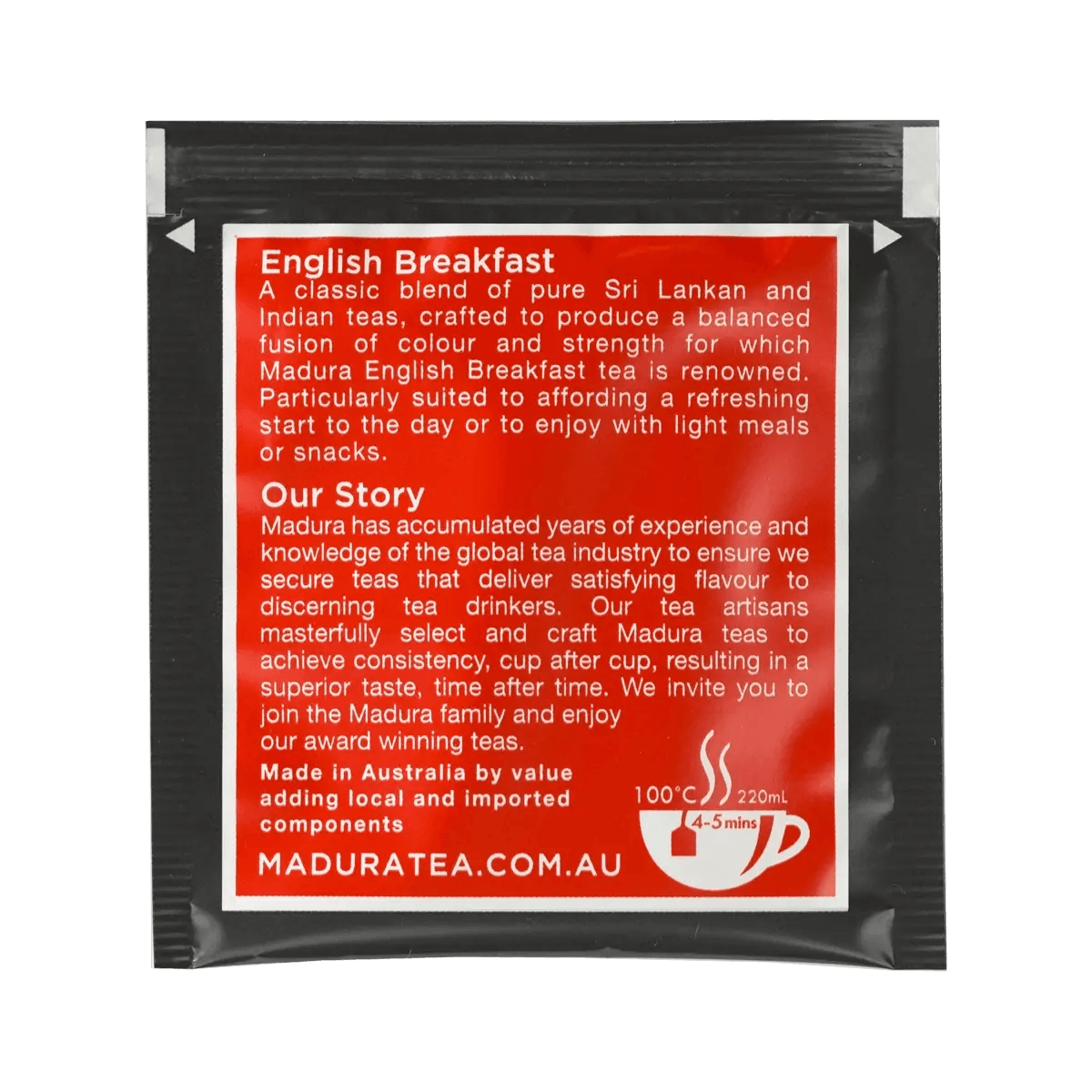 People also liked - Gift Hampers for under your tree!
What amazing tea I enjoy every cuppa
I enjoy every cuppa a great brew
Breakfast in the afternoon
This is a great go-to tea if you're looking for a delicious brew after a bout of activity… for me it's my afternoon pick me up and get me going between jobs in the garden
Best tea bags
I always prefer leaf tea...but going out, I carry Madura tea bags because nothing else compares!
I have been drinking Madura English Breakfast Tea for quite a few years. I find it refreshing and flavoursome.
Best tea ever :)
Madura tea is always my go to tea. I have been buying it for years and love that it is a local brand