Camomile 80 Enveloped Tea Bags
Regular price
Sale price
$11.90 AUD
$0.14
per
serve
Unit price
per
Out of stock
Indulge in the soothing properties of camomile with our 80 enveloped tea bags. Perfect for those looking to unwind after a long day, our tea is renowned for its restorative qualities, helping to relax both mind and body. Sip on the aromatic brew to find your calm and escape the hustle and bustle of daily life.
80 Serves per Packet
Brewing Instructions

Boil fresh, ideally filtered water
250mL hot (95-100°C) water per cup
1 Camomile bag per cup
(+1 bag if brewing in a pot)
Steep for 3-4 minutes

Enjoyed without milk
Origin

Packed with care, by us on our Northern NSW Farm in Australia.

Our Camomile Flowers are harvested from premier farms across Europe.
Pack Info

Height: 156 mm
Width: 90 mm
Depth: 120 mm
Unit Barcode: 9389978004533
Carton Barcode: 19389978007319
Madura Code: FCCE80
Storage

Store in an airtight container, away from light, odour and moisture.
Share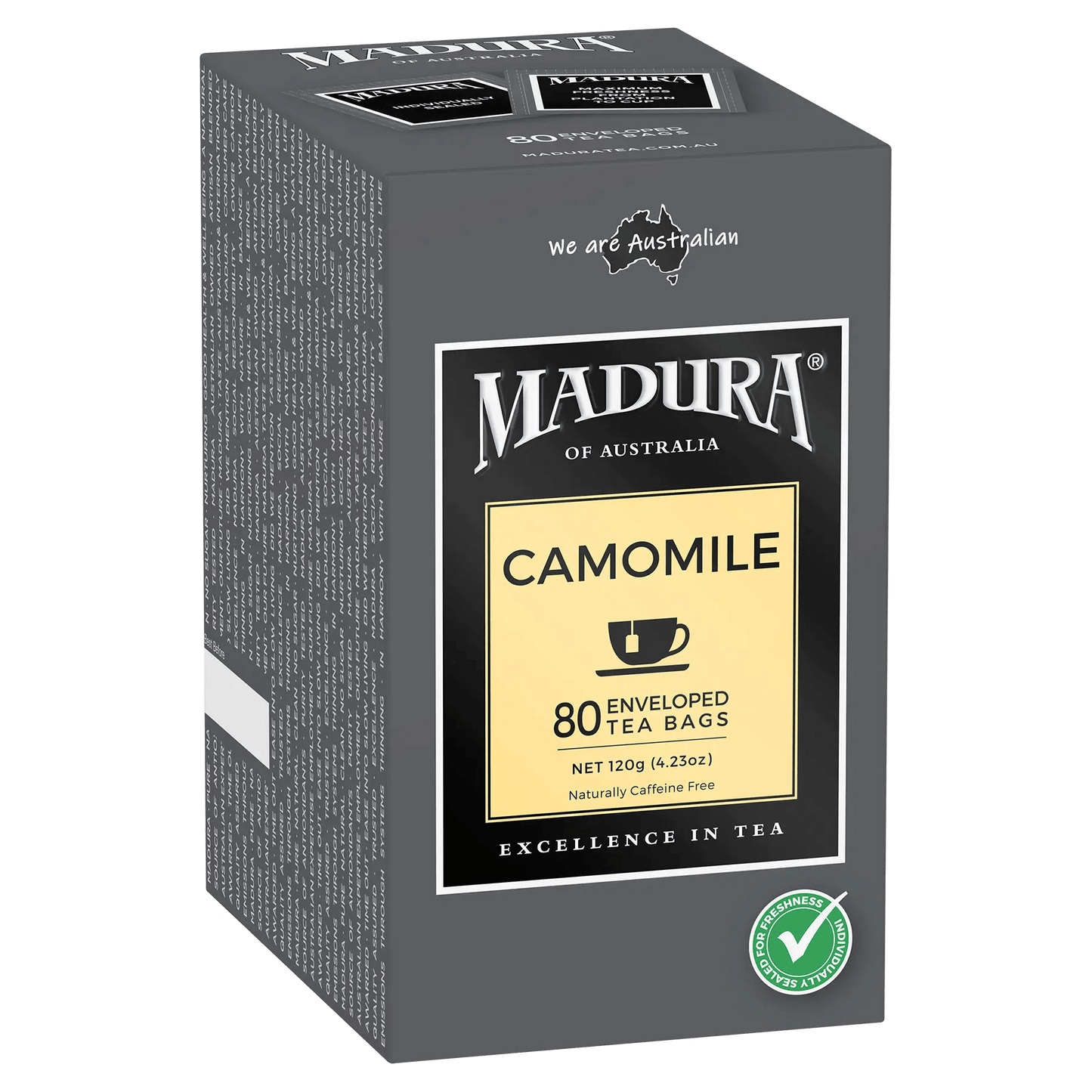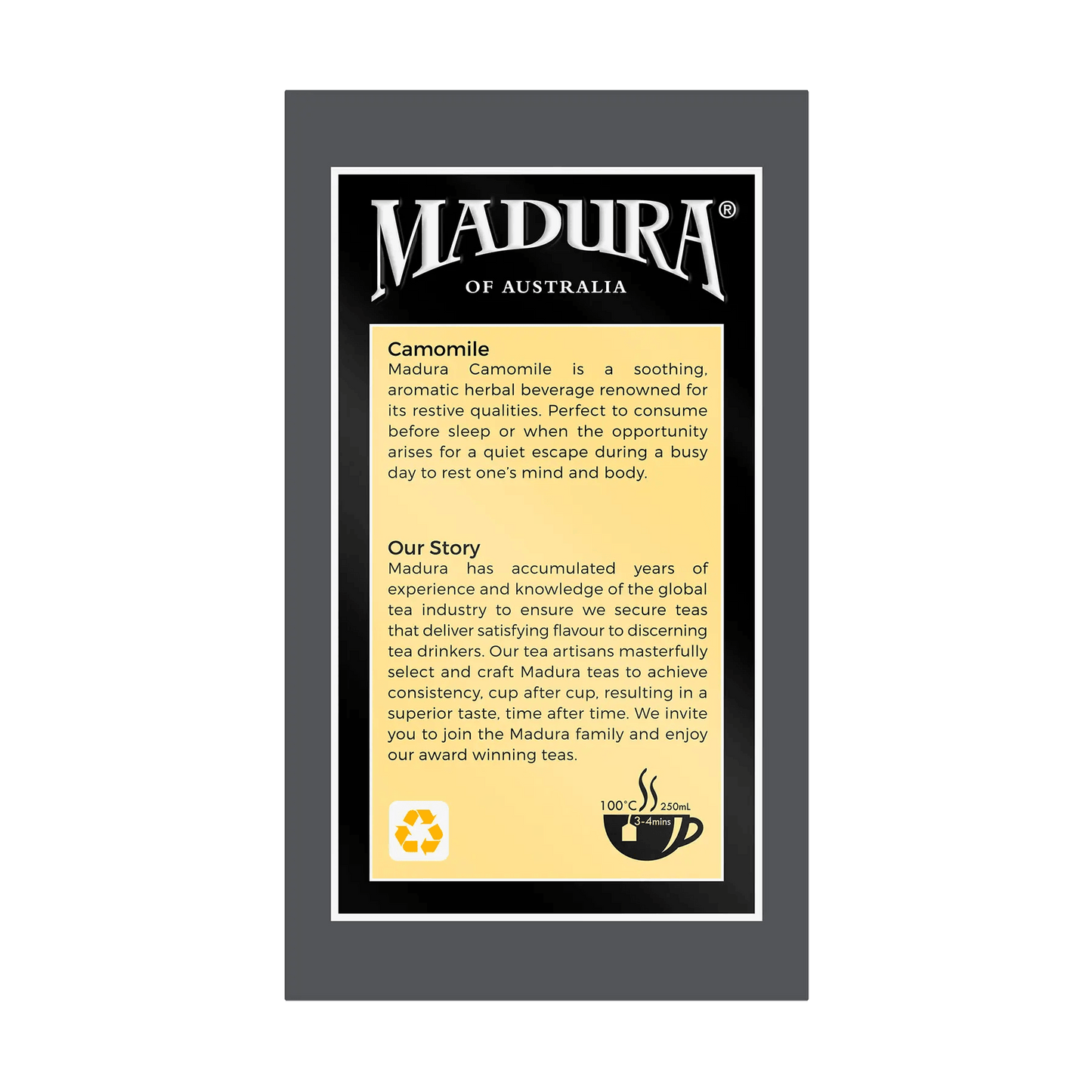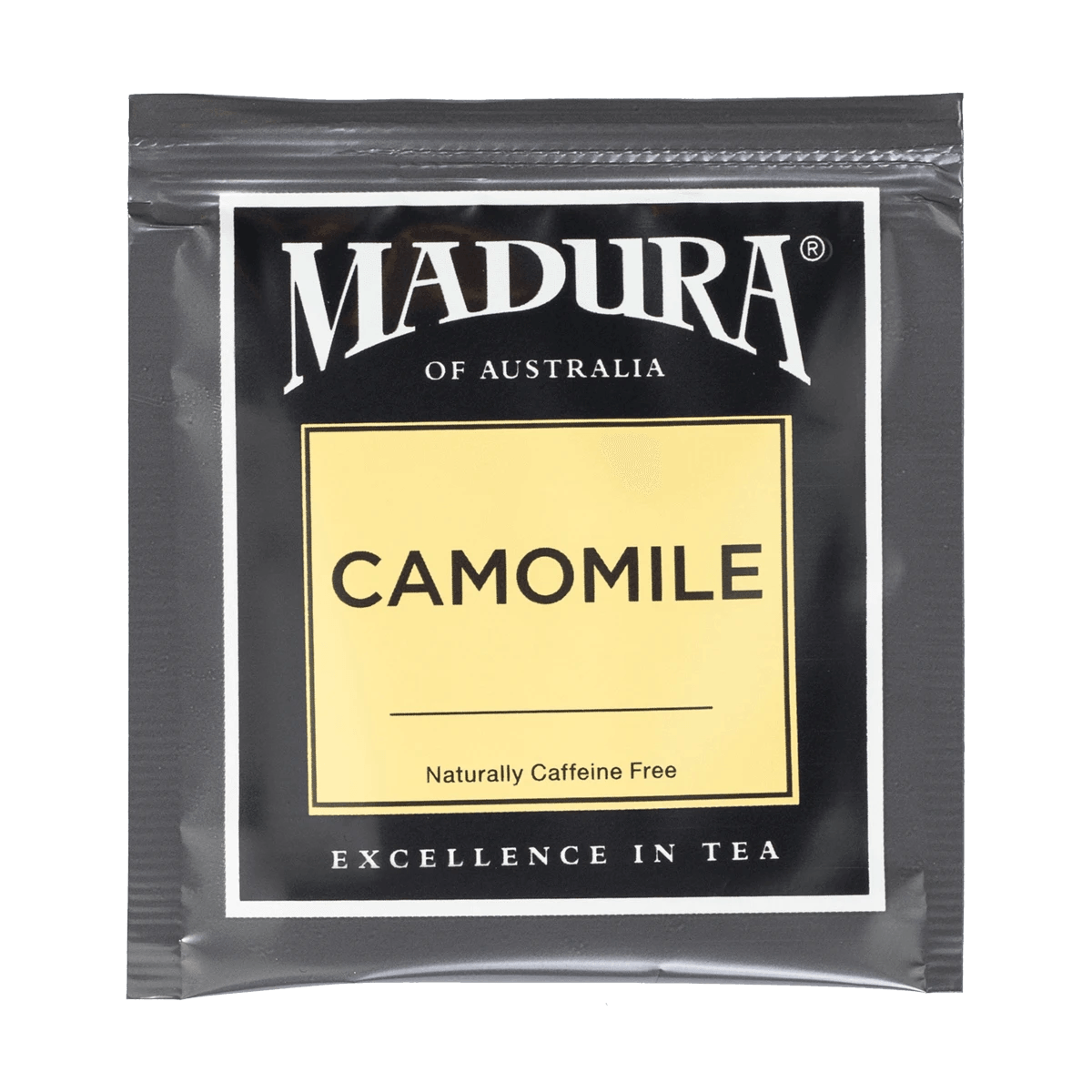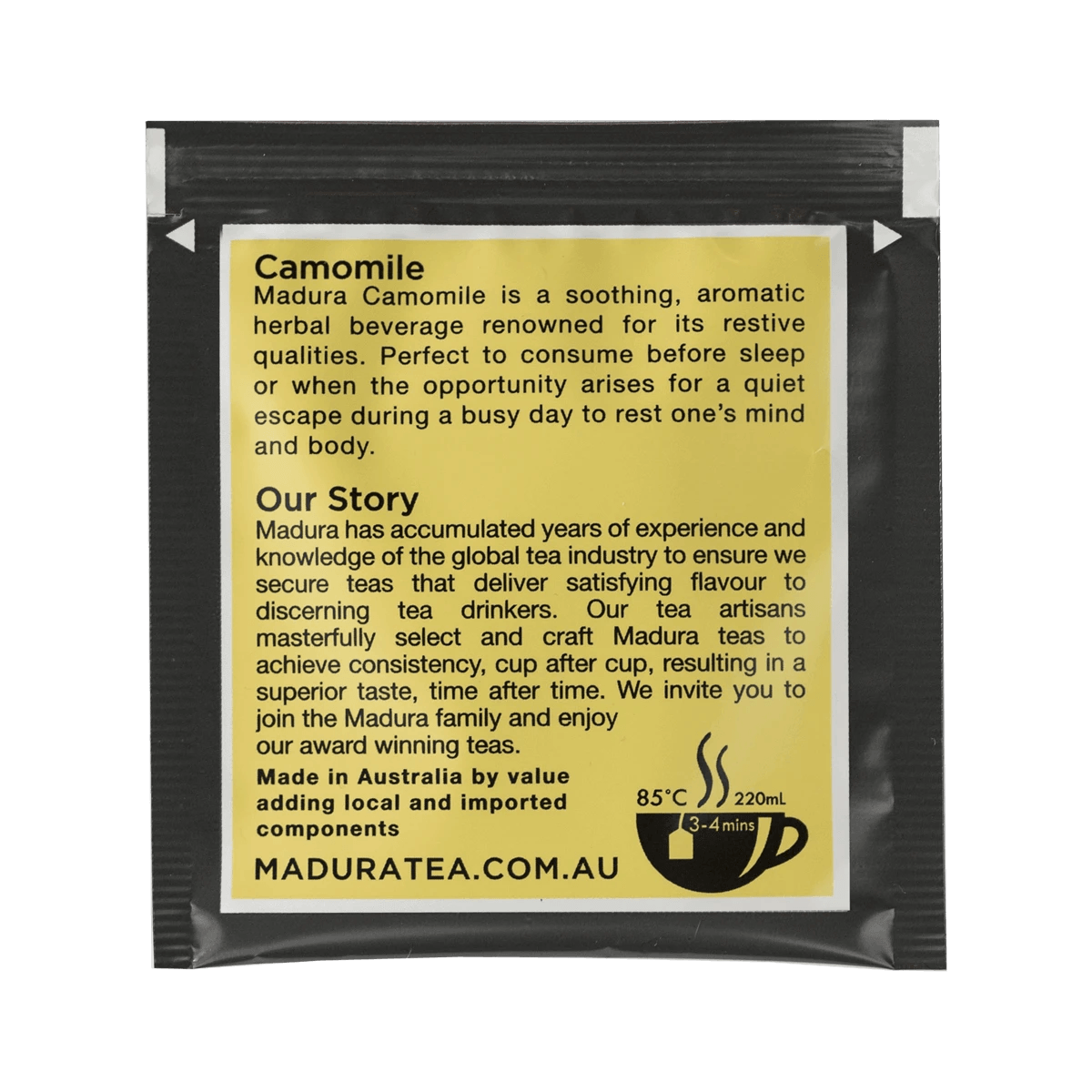 People also liked - Gift Hampers for under your tree!
Real camomile tea
Real tea that tastes great
Love Camomile!
Look forward to try out this tea tonight in a bag, the loose leave is disappointing since it's so finely milled/shredded. I'd love the whole flowers please, sorry it looks just wrong & seeps through the strainer.
The quality of this tea never disappoints, a perfect way to wind down at the end of a big day!
Great
Great tea, helps my husband sleep
relaxxxxxx
Delicious!! so good to relax
relaxation time
best tea for a relaxing and stressful time
Travelling calm
Love Camomile in envelopes when travelling as retains fabulous fresh flavour
Great flavour to start the day
Fragrant and refreshing. A great way to start the morning with the sweet chamomile flowers seeped in water allowing the scent to permeate before that first sip of flavour tantalising the taste buds with delight.
Good brew, breakfast and lunch. Nothing like a nice pot of tea
A perfect brew before bed!
I admit this is pretty much the less drank Madura tea in our home ONLY because I have no issues sleeping BUT on days when I have been working and feel SO overwhelmed this is a great tea to sip slowly and allow it to ease your body and mind into a relaxed calmer mood.I personally actually don't like to drink this if I am not stressed or tired so it stays in its tea caddy for the days /nights when I NEED it!